...if I do not go away, the Helper will not come to you. But if I go, I will send Him to you. And when He comes, He will convict the world concerning sin and righteousness and judgment; concerning sin, because they do not believe in me; concerning righteousness, because I go the Father and you will see me no longer; concerning judgment, because the ruler of this world is judged.
(John 16:7-11)
We are all familiar with the gifts of the Holy Spirit that St. Paul enumerates in his First Letter to the Corinthians. (1 Cor. 12:1-11) The Holy Spirit empowers the members of the Church with peculiar gifts for the sake of serving the Head, Jesus Christ. We are familiar with the fruits of the Spirit outlined in Paul's Letter to the Galatians (Gal. 5:16-24) The type of fruit we bear, whether it is of the flesh or of the Spirit, indicates what kind of tree we are. (Mt. 3:8, Mt. 7:15-20). But we often forget that the Holy Spirit has a role independent of our spiritual growth. He is our Helper!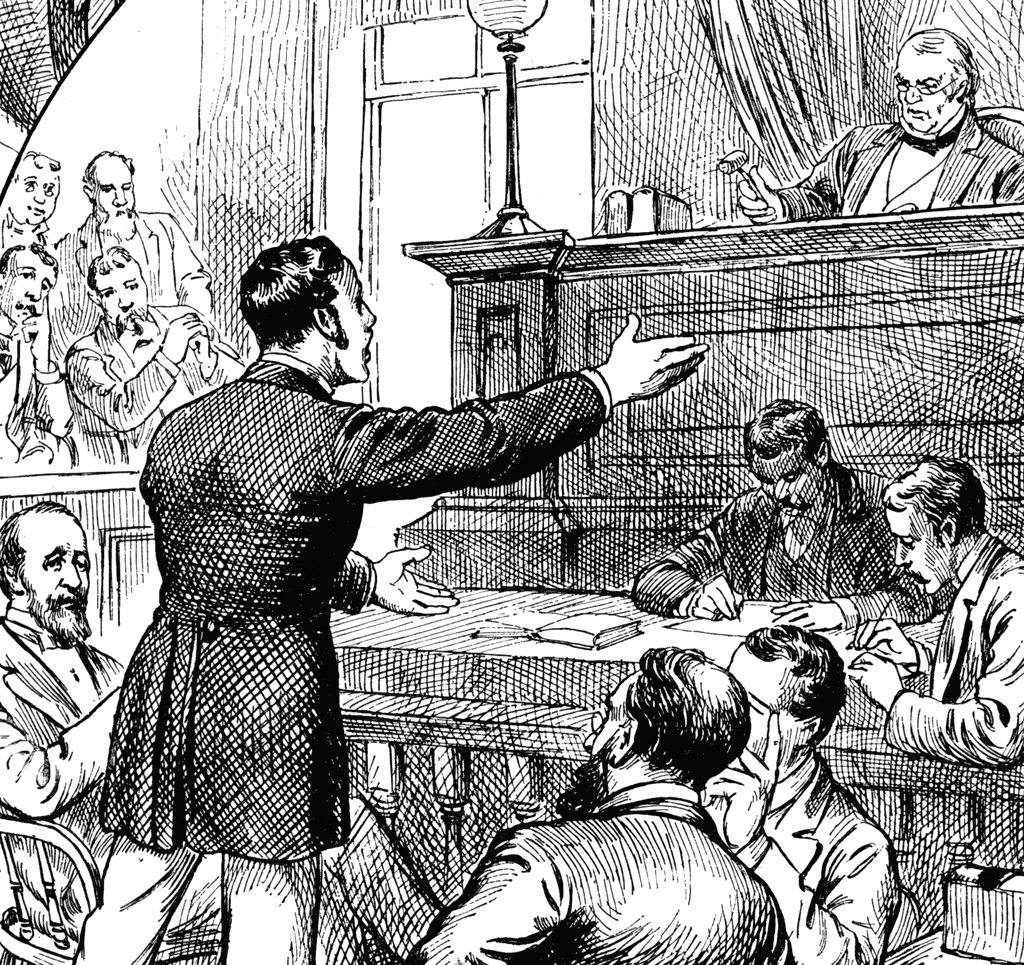 The Greek word for Helper is parakletos. It is sometimes translated as advocate, counselor, consoler, intercessor or Paraclete. No one singular word really describes the role of the Paraclete. The Greek word itself describes someone who stands beside you to make a right call. A more accurate term to describe the Paraclete is a legal advocate speaking on your behalf. Imagine that you are in a courtroom standing before a judge. Beside you is your lawyer speaking for you. You have been counseled by your attorney and know what to say and when to say it. You have an understanding of the charges against you as well as knowledge of your transgressions against the law. This is the work of the Holy Spirit!
Jesus has ascended to our Father in Heaven, not leaving us as orphans. We are aided by the Helper. It is the Holy Spirit that convicts us of our sins. It is the Holy Spirit that leads us to true repentance. It is the Holy Spirit that defends us against Satan's accusations. The Elect in God's Kingdom do not stand condemned as Jesus has paid our debt to the Law. The Holy Spirit comforts us in this knowledge. It is by the help of the Holy Spirit that we know ourselves in the light of the Gospel and know our need for Jesus as Lord and Savior. (1 Cor. 12:3)
This is why we can boldly say with St. Paul, "There is therefore now no condemnation for those who are in Christ Jesus (Rom. 8:1) and for all who are led by the Spirit of God are sons of God." On this earth we have a Helper, the Holy Spirit and He "intercedes for the saints according to the will of God!" (Rom. 8:26-30)